CCMS Spring TCAP Testing Calendar – Mark the dates!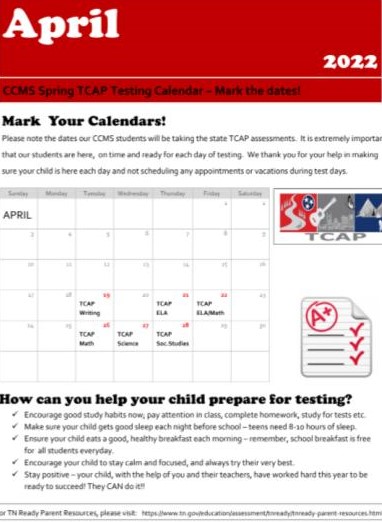 ---
How can you help your child prepare for testing?
✓ Encourage good study habits now; pay attention in class, complete homework, study for tests etc.
✓ Make sure your child gets good sleep each night before school – teens need 8-10 hours of sleep.
✓ Ensure your child eats a good, healthy breakfast each morning – remember, school breakfast is free
for all students everyday.
✓ Encourage your child to stay calm and focused, and always try their very best.
✓ Stay positive – your child, with the help of you and their teachers, have worked hard this year to be
ready to succeed! They CAN do it!!