CCMS Swim Tryout Information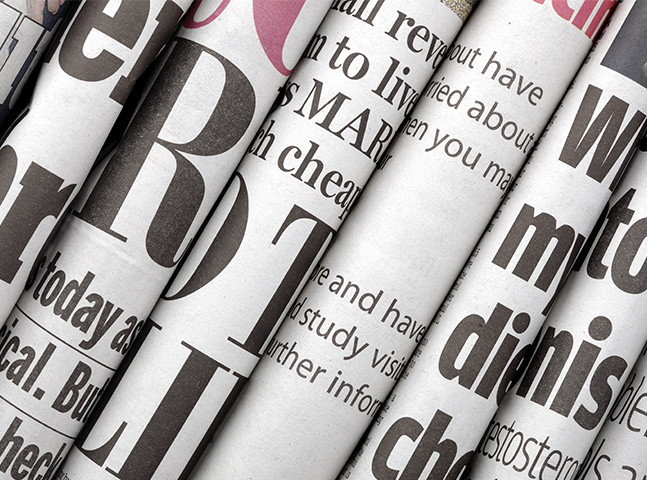 ---
CCMS Swim Tryout Information
September 9 th , 2022, 330-430 pm
Manchester Recreation Center Pool
Must bring COMPLETED current physical form.
Swim suit, girls one piece, towel, PARENT/Guardian.

Athletes must complete 4 lengths/laps of both freestyle and backstroke
Swim fee will be due after Fall Break, fundraiser available to offset costs.

Contact Coach Becky for any questions or concerns
behrendorffb@k12coffee.net
NEW INFO... Parent Meeting, Tryouts etc.
08/28/22- Interested in 2022-2023 Red Raider Swimming? Here's what you need to know...
1. Tryouts will be held Friday, September, 9 th for NEW SWIMMERS only.
Returning swimmers should bring filled out physical forms and get all other paperwork at 3:30pm. Tryouts
begin at 3:45 pm at The Manchester Recreation Center Indoor Pool. The main criteria for making the team are
as follows: demonstrate basic skill in the freestyle stroke and demonstrate the ability to complete 100 yards of
freestyle & 100 backstroke non-stop swimming. Girls need a one piece swim suit and boys need jammers or
swim trunks. All swimmers need to have tha pair of swim goggles as well. All swimmers must have a signed
and completed Physical Form and Parental Consent form in order to try out. Printable forms are located here:
https://cms-files.tssaa.org/documents/tssaa/health-safety-information/Physical-Form-Updated-8.2021.pdf
***ATTENTION Last year's swimmers*** We want all swimmers on last year's team to report on September 9th
to sign up only and turn in your medical forms...You will not be trying out.
In addition, if you are currently swimming for the Makos then you have my permission to report in October as
your first day of practice. YOU WILL NOT be allowed to practice unless you bring a completed and signed
physical, concussion, and cardiac form including the Parental Consent form. Printable forms are located here
Concussion
https://cms-files.tssaa.org/documents/tssaa/health-safety-information/concussionparents.pdf
Sudden Cardiac
https://cms-files.tssaa.org/documents/tssaa/health-safety-information/SCAParentAthleteForm.pdf
****All Middle School Mako swimmers will be asked to report the day prior to a meet to practice relays. ******
2. Mandatory Parent & Swimmer Meeting will be held at 5:30 pm in the CCCHS Cafeteria on September 19 th .
We will discuss the upcoming season. We need to have at least one parent or legal guardian present at this
meeting. If you are concerned about your child making the team, feel free to call Coach Becky Behrendorff.
3. New Swimmers must have Physicals filled out BEFORE you can try out.
The printable physical forms are here:
https://cms-files.tssaa.org/documents/tssaa/health-safety-information/Physical-Form-Updated-8.2021.pdf
4. This year's swim season will run from October to January unless the swimmer qualifies for the Regional
meet. Those swimmers who qualify for regionals will continue to practice in January.
5. We will have preseason practices thru September 20, 22, 27, 29 at the Rec Center @330-430. This is for all
non-Mako swimmers. During Fall Break, all swimmers need to practice 2-4 times on their own during lap swim
times, which are posted at the Rec Center. For Fall Break, Swimmers will need to sign in at the front desk and
fee will be covered under the swim fund unless you have a Rec Center membership.

6. The first regular season practice for all swimmers is Monday October 10 th , 2022 @330-430 M-TH.
Swimmers must be picked up from practice 15 minutes directly after practice. If swimmers have a Rec Center
membership then they may remain at the facility with signed parent permission given to Coach Becky
Behrendorff at the beginning of the season.

7. Missed Practices- please inform Coach asap reasons for missed practices. If there is a conflicting activity
swimmers are expected to make up practices during lap swim hours. Sickness are excused, please follow
school guidelines for all illnesses. If school is missed on that day, students are not allowed to practice or
participate in meets.

8. There will be a $200 fee for all Red Raiders swimmers. This fee will cover travel costs, swim apparel, and
pool fees.

9. There will be several fundraiser events to help cover cost of pool usage, travel costs, and any extra
expenses we will have during the season. Swimmers &/or families will be asked to participate in at least two
fundraisers during the season. Certain fundraisers will help offset swimmers swim fee for the season.
10. If you have any questions, feel free to contact Head Coach, Becky Behrendorff at
behrendorffb@k12coffee.net
All of this information will also be posted on our school webpage along with our schedule.
11. All communication is done through the REMIND App, Middle School text 81010 code @swimraider, if you
text me directly, please have swimmers name and your name attached to text. I cannot contact your swimmer
directly without having you on the text as well.